As 2019 has come to a close, we are recalling highlights of KBA's most successful year to date. Our team continues to grow and evolve. We are proud of our tradition as a progressive nurse-led organization and feel fortunate to collaborate with nurse leaders throughout the year.
We thank you for the role you play in our continued growth and success as colleagues, clients, and candidates. We wish you the best for the holidays and look forward to working with you in 2020.
Please join us as we look back on 2019.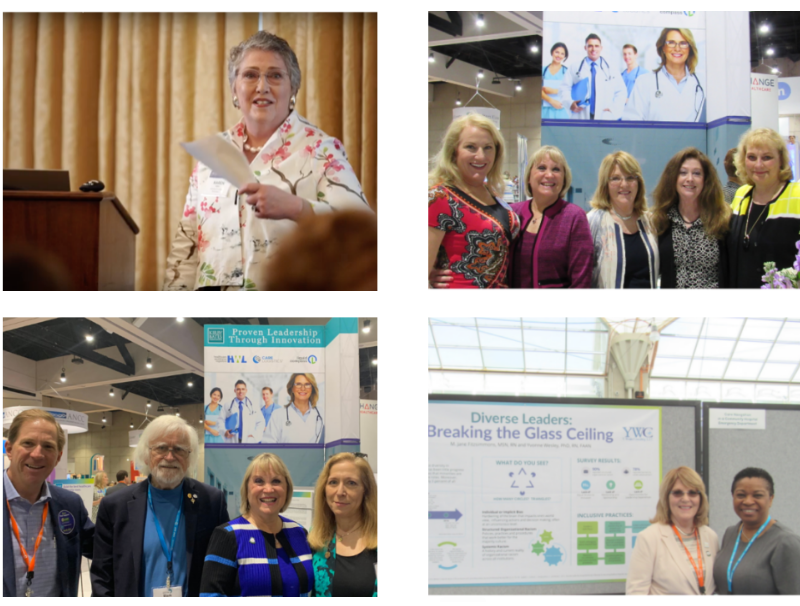 Sharing her advice and wisdom, Karen K. Kirby, MSN, NEA-BC, FACHE, FAAN, spoke at the Avant CNO Roundtable event. Watch the entire video here.
In 2019, we added to our leadership team. Melissa A. Fitzpatrick, MSN, RN, FAAN, joined as KBA's first-ever Chief Operating Officer. Colleen A. Chapp, MHA, MSN, RN, CENP, FACHE, joined our Interim Services team and has grown her role throughout the year.
In April, our team attended the American Organization of Nursing Leadership's annual conference. We enjoyed spending time with nurse leaders from across the country. Melissa is pictured with Scott L'Heureux, President and CEO of our parent company Jackson Healthcare and The DAISY Foundation's founders Bonnie Barnes, FAAN, and Mark Barnes, FAAN.
At the American Organization of Nursing Leadership's annual conference, M. Jane Fitzsimmons, MSN, RN, presented a poster of her work with Yvonne Wesley, PhD, FAAN, on Diversity in Healthcare Leadership: Breaking the Glass Ceiling. She is pictured here with Ena Williams, MBA, RN, Chief Nursing Officer of Yale New Haven Hospital.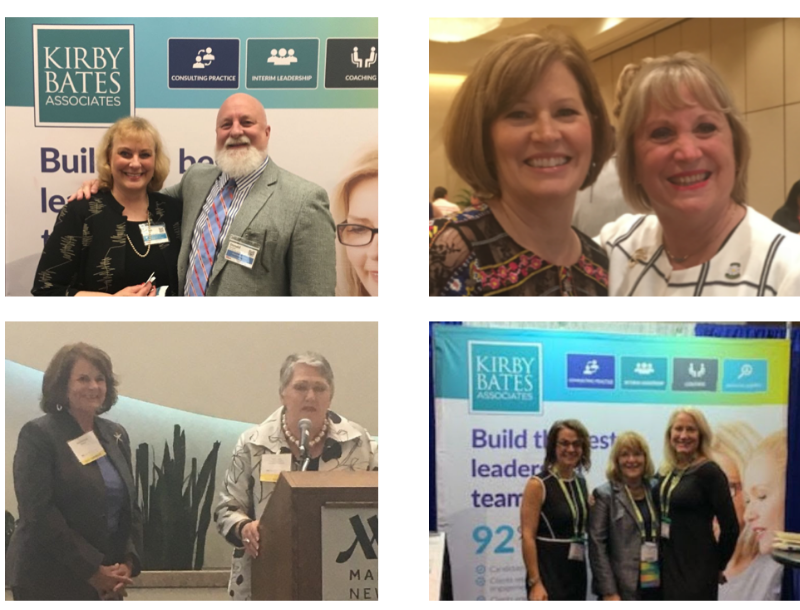 In May, Colleen Chapp attended the Northwest Organization of Nurse Executives 2019 conference. She is pictured with Donald T. Wenzler, DNP, Chief Clinical Officer at Mid-Columbia Medical Center.
Our Chief Operating Officer Melissa Fitzpatrick attended the American Association of Critical-Care Nurses' National Teaching Institute 2019. Melissa is a past-president of the organization. She is pictured here with AACN President Lisa Riggs, MSN, APRN-BC, CCRN-K, the System Director of Regulatory Readiness at St. Luke's Health System.
In June, Karen Kirby honored Doris Sinkevich, MS, RN, CENP, upon her retirement at the Organization of Nurse Leaders' annual meeting. Karen and Doris are both past presidents of the Organization of Nurse Leaders.
In August, Tamara Miller, BSN, RN, joined our team as Director of Sales to increase KBA's client engagement.
Tamara Miller, Jane Fitzsimmons, and Lorrie Anderson, Director of Marketing, attended the American Society for Health Care Human Resources Administration (ASHHRA) 2019 conference. We surveyed attendees and shared our findings on our blog. Additionally, Jane presented Diversity in Healthcare Leadership: Breaking the Glass Ceiling as a podium presentation.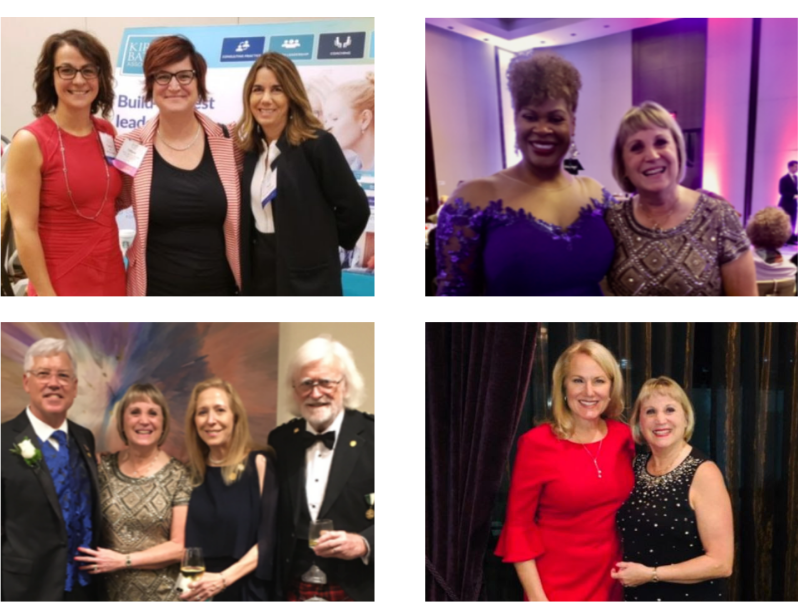 In October, Tamara Miller and Peggy Loughery, MSN, RN, attended the Pennsylvania Organization of Nurse Leaders Conference. Pictured here with Tiffany Cabibbo, DSc, MSN, RN, CENP, of Mount Nittany Medical Center.
Melissa Fitzpatrick celebrated the American Academy of Nursing's induction of the 2019 class of Academy Fellows. She is pictured here with inductee Angelleen Peters-Lewis, PhD, RN, FAAN, the Vice President, Patient Care Services, and Chief Nurse Executive of Barnes Jewish Hospital. She is also pictured with inductee Kenneth W. Dion, PhD, MSN, MBA, FAAN, the CNO of John's Hopkins School of Nursing and The DAISY Foundation founders Bonnie and Mark Barnes.
In December, Lorrie Anderson and Melissa Fitzpatrick enjoyed celebrating with Jackson Healthcare at their holiday party.

In case you missed them:
Our top 5 blogs from 2019
5 Self Care Tips to Promote Work Life Balance
2019 ASHHRA Survey: The Evolving Landscape of Healthcare Hiring
Overcoming Leadership Challenges in Healthcare
The Healthcare Executive's Guide to Navigating the Surgical Suite: A Roadmap to the OR and Perioperative Services