Get the Best Interim Healthcare Executives
We deploy progressive, culturally competent, mission-margin-results focused Interim Leaders from our diverse national network.
Our rapid assessment of your organization identifies critical competencies needed to address strategic challenges.
We have earned an outstanding track record of providing effective interim leaders who are skilled in producing rapid cycle change.
Providing Innovative Interim Healthcare Executives
Interim Nurse Leaders and Interim Healthcare Executives fill a critical role in ensuring stability during changing circumstances of all kinds. They provide both clinical leadership expertise and commitment to delivering compassionate care in times of increased volatility and demand. Interim Nurse Leaders and Interim Healthcare Executives are a solution for managing change at the C-Suite level while maintaining momentum of strategic initiatives and optimizing the organization's position for the future.
Interim Leaders provide outstanding value and often come to the rescue for healthcare organizations at critical times. The departure of a leader, particularly an unplanned one, can leave an organization at a decision point of how best to continue with the organization's agenda. Interim Leaders provide high-value leadership and management support that allows the organization to take the time necessary to recruit a permanent leader. In addition, Interim Leaders often benefit the organization by providing a fresh approach and perspective.
Once a permanent executive has been chosen, Kirby Bates Associates' Interim Healthcare Executives can assist in the onboarding of the selected permanent candidate to the environment, operations and challenges of the position and work with the organization during the transition.
Led by Executive Vice President for Interim Services, Colleen A. Chapp, DSL, MHA, MSN, RN, CENP, FACHE, Kirby Bates Associates is a leading interim executive search firm providing efficient and seamless transitions with Interim Leaders who are prepared to hit the ground running and provide expert service from the first day. Demonstrating an outstanding track record, Kirby Bates Associates' interim healthcare executive placements have proven to be most successful in achieving organizational needs.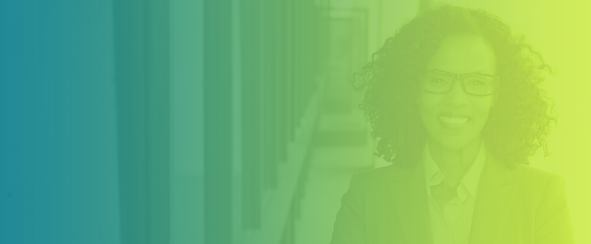 Featured Case Story
Interim Nurse Manager Uses Hands-On Leadership to Guide Special COVID-19 Unit at a Pacific Northwest Hospital
Executive to Executive Connection and Support
Every KBA Interim Leader deployed has a KBA Leadership Liaison dedicated to the engagement.  The Leadership Liaison is a true, tenured executive colleague who serves as a trusted resource with a laser focus on the success of the engagement.
The model taps into the power of the Executive-to-Executive connection to support both the client leader and the Interim Leader toward a seamless and successful experience.
All Inclusive Fee Model
Kirby Bates offers an  All-Inclusive Fee model of billing Interim Leadership engagements.  This means that clients receive a bi-weekly invoice for all expenses related to the interim engagement:  salary, benefits, travel, housing, all expenses directly related to the engagement.  Kirby Bates staff reconciles each invoice to assure compliance.
The All-Inclusive Fee model is successful because it helps to manage expenses and a friction-free billing experience.
How one Interim Executive saved 1.4 million dollars.
Interim Director of Case Management
Type of Facility: Community hospital system in the northeast.
Length of Placement: 8 months
Organization's Need: The unplanned departure of the Director of Case Management resulted in a client needing a highly experienced Interim Leader who could both fill the vacancy, and streamline best practices. Kirby Bates went to work, clarified organizational fit and needs and presented a winning candidate under budget. The Interim Leader assimilated quickly, identified areas for improvement, revitalized training programs, improved processes and implemented more sophisticated reporting measures — greatly exceeding client expectations.
Kirby Bates' Interim's Impact:
Within six months, the Interim Director achieved a combined value of $1.4 million savings:

0.4 day reduction in length of stay
reduction in OBS by 13%
improved case mix index by 2%.

Created patient throughput process improvements to support respective metrics and reporting, including:

discharge forecasting
interdisciplinary rounds
case management in the ED
discharge execution

Created a case escalation training program for both provider and system-related delays in service.
Implemented the process to multiple audiences including case managers, medical directors, and administrators.