Finding top leadership talent in all areas of healthcare is increasingly difficult – and nursing is certainly no exception. Upfront evaluation of organizational needs and stakeholder consensus can save time and money and builds team engagement.
For more than 30 years, Kirby Bates Associates has provided cost-effective solutions for healthcare clients seeking exceptional leaders and executives. Leveraging our nationwide network and reputation, our retained search team has helped clients to build highly successful executive and operational leadership teams.
To align our services with our clients' needs, we elicit feedback from Presidents, CEOs, HR leaders, and CNOs from hospital and healthcare systems across the country who use our retained search services. We're proud of the results and we're pleased to share them with you.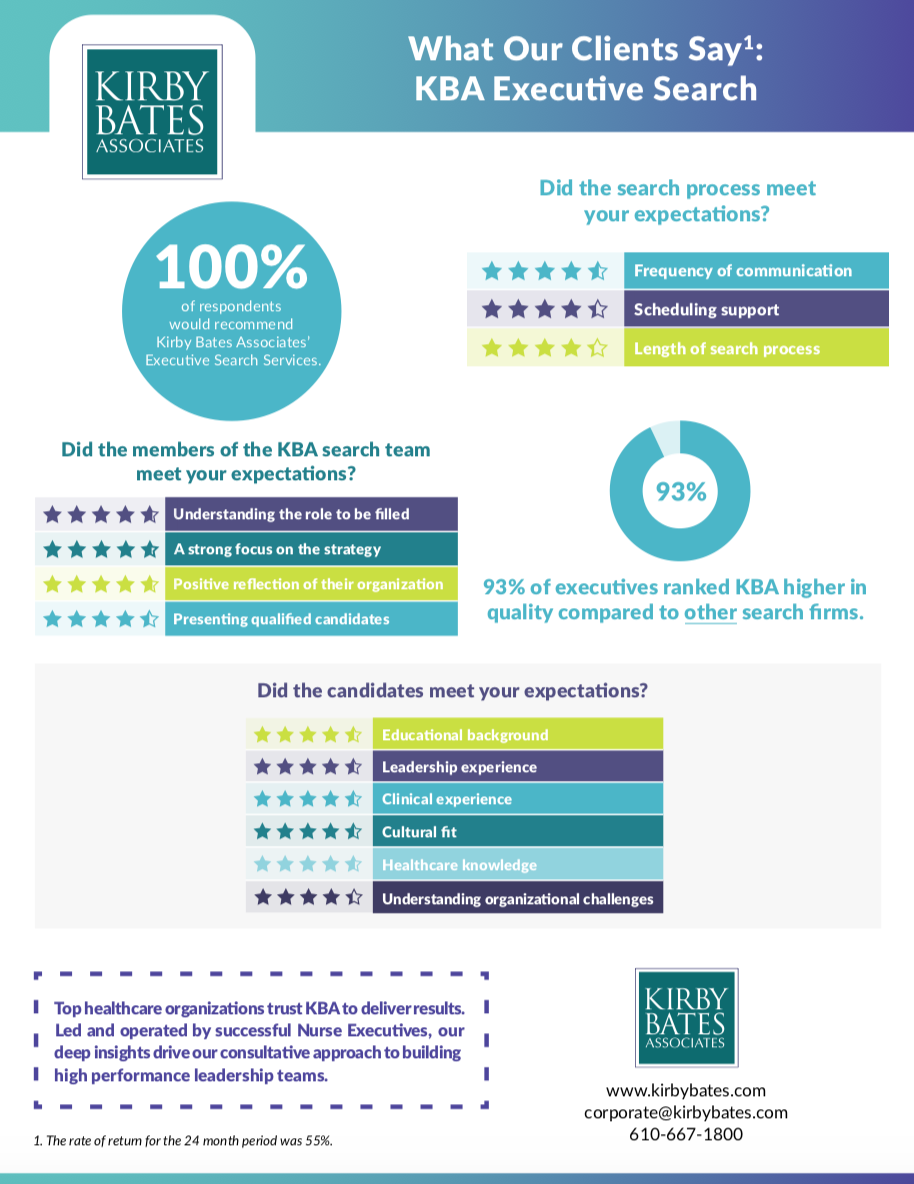 The results of this survey reaffirm an organization's return on investment when they partner with the KBA executive search team to fill their critical leadership needs. These results are why top healthcare organizations trust KBA to provide solutions for their greatest leadership challenges. KBA is proud to be led and operated by successful nurse executives.
Our unique perspective drives the search process and allows us to present effective solutions to build our clients' executive, operational, and clinical leadership teams.
Learn more about our executive search services or contact us for more information on how KBA can assist your organization.