As care delivery organizations continue to tread uncertain waters, C-suites across the nation remain in flux with retirements, reductions in force, and elimination of roles. This dynamic environment also represents an opportunity for emerging leaders. Often an internal candidate is found to be the strongest for the role.
The American College of Healthcare Executives (ACHE) invited long-time Fellow, Dennis Kain, FACHE, Senior Vice President of Executive Search Services for Kirby Bates Associates, to assist colleagues in advancing their careers by contributing to their Healthcare Executive magazine's Careers Column.
Tapping into over 25 years as an executive search consultant, Dennis shared smart strategies that leaders can use to stand out as an internal candidate. The infographic below includes the highlights of the article: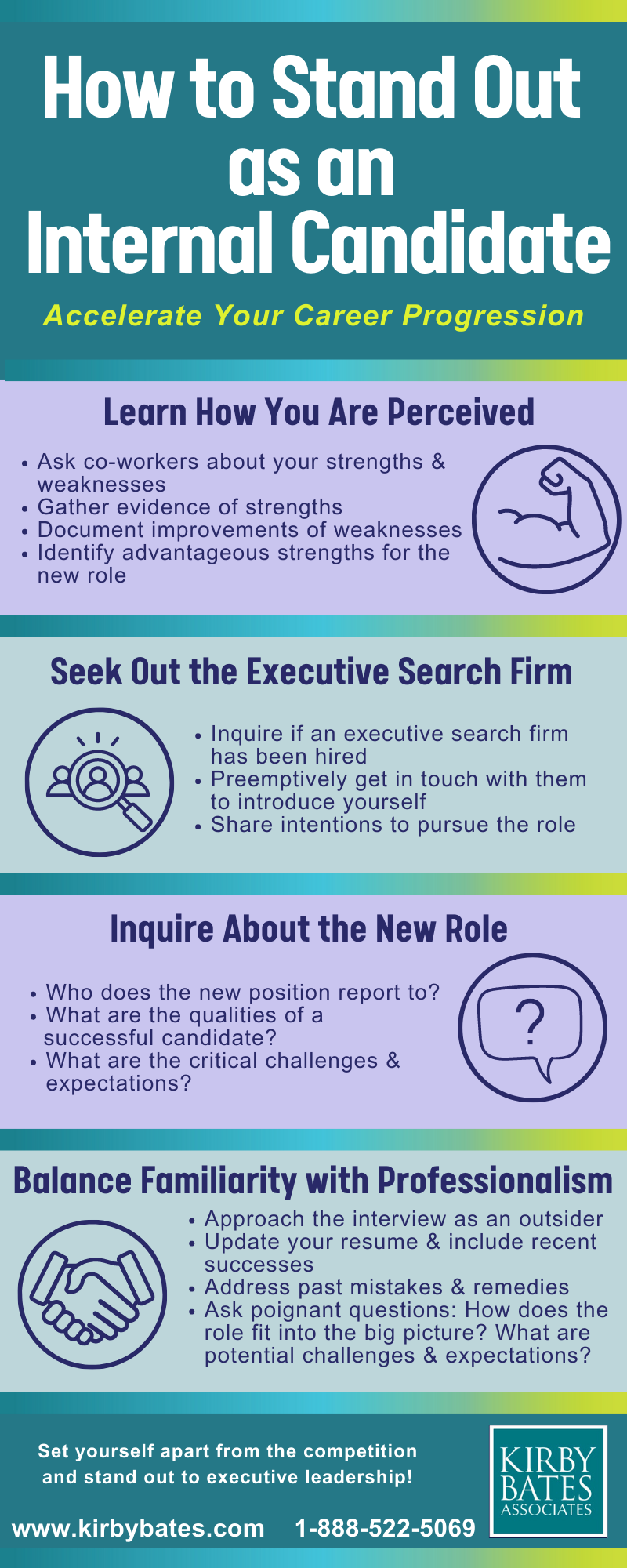 Are you ready to set yourself apart from the competition? Get in touch with Kirby Bates' executive recruiters today.