As surgeries begin to resume across the country, many organizations face new post COVID-19  challenges such as minimizing the number of staff in the surgical suite and post-anesthesia care units (PACUs) to mitigate patient risk. Healthcare organizations are also working to keep their largest revenue center functioning at peak performance, especially as hospitals face a mounting backlog of elective procedures.
To assure a safe and thoughtful approach to surgical reactivation, surgeons, anesthesia providers, and perioperative leaders must be assembled and mobilized. With the right perioperative leaders in place at the right time, organizations can gain critical insight on compliance, social distancing, PPE, effective re-stocking of operating rooms and PACUs, enhanced cleaning protocols, resources to assure complete patient advocacy, changes to visitation and discharge, and other essential elements of operating a safe and efficient perioperative department. 
Reflecting on Results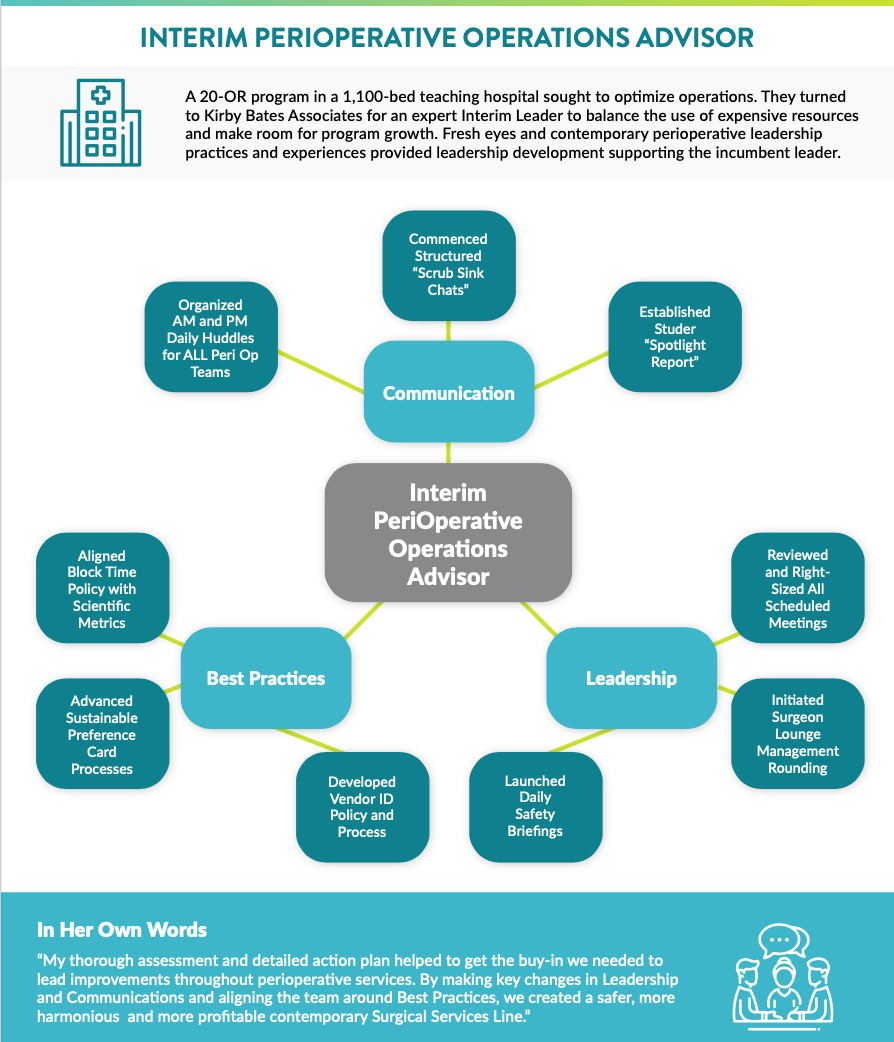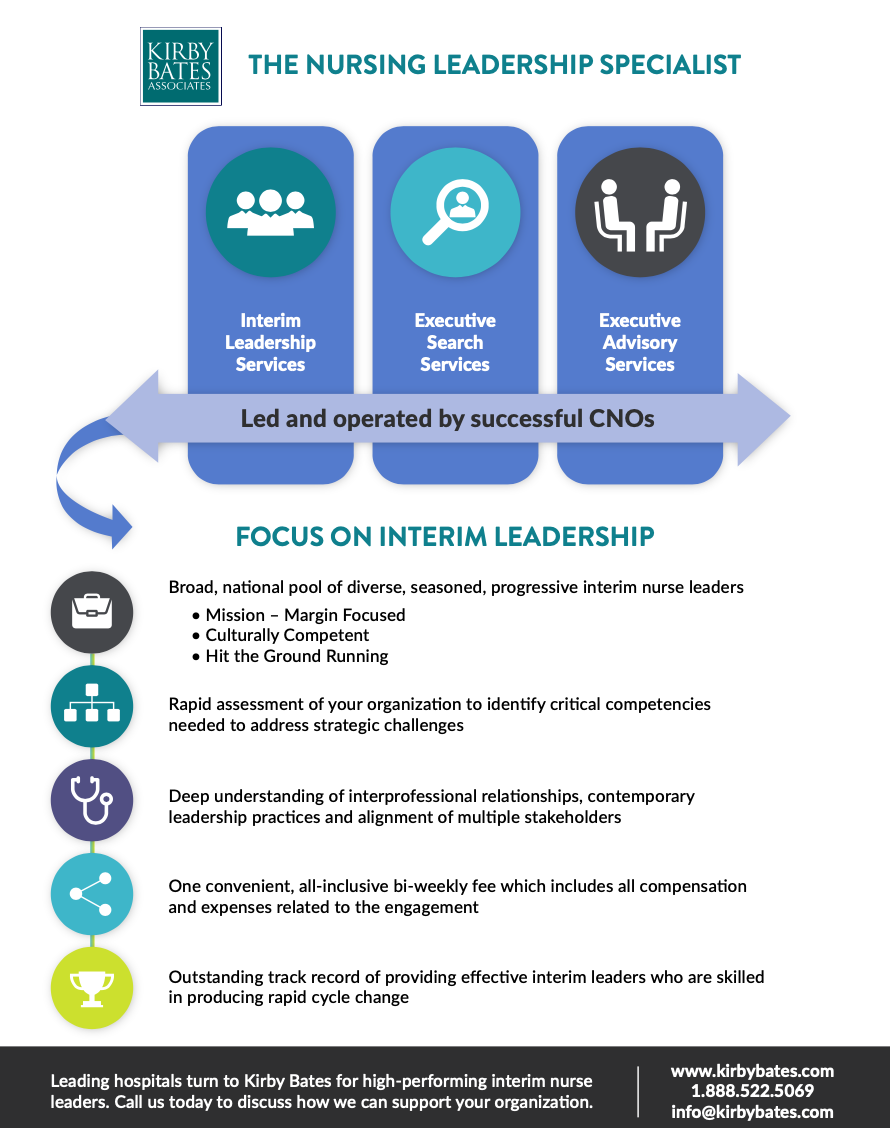 With so many variables in play, organizations need immediate, flexible, and effective leadership solutions to move forward. During times of transition, leading organizations turn to highly skilled interim leaders to augment their programs, strengthen their teams and fill gaps.
Learn how a 20-OR program in a 1,100-bed teaching hospital turned to Kirby Bates Associates for an expert Interim Leader to balance the use of expensive resources and make room for program growth. Fresh eyes and contemporary perioperative leadership practices and experiences provided leadership development supporting the incumbent leader.
Leading hospitals turn to Kirby Bates Associates for high-performing Perioperative Leaders. Interim Perioperative Leaders provide outstanding value and often come to the rescue for healthcare organizations at critical times.
Contact KBA to deploy progressive, culturally competent, mission-margin-results-focused Interim Leaders from our diverse national network.