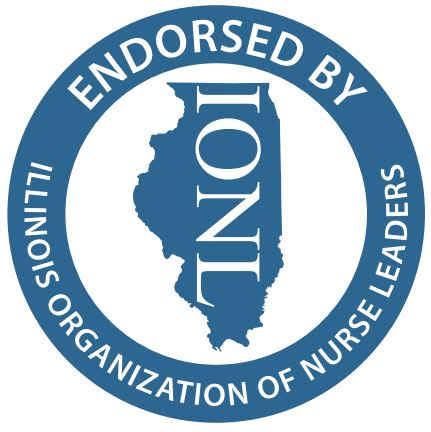 With our 30+ year tradition of partnering with professional organizations, we enjoy sharing our expertise and advance contemporary leadership practice. Kirby Bates Associates (KBA) is honored to be chosen by our Illinois nurse leader colleagues as IONL's Inaugural Endorsee.
"Thank you to the Inaugural Endorsee of the IONL Endorsement Program, Kirby Bates Associates, LLC. IONL is proud to feature such an impactful and driven healthcare organization as the first endorsee of the program."
About Kirby Bates Associates:
Kirby Bates Associates, LLC, drives healthcare organizations to achieve high quality, cost-effective patient care through a continuum of proven solutions, including Executive Search, Interim Leadership, Leadership Coaching and Operations Consulting. Leading healthcare organizations turn to Kirby Bates Associates to provide solutions for their greatest leadership challenges.
About the IONL Endorsement Program:
IONL created this program to endorse products and services, which may benefit nurse leaders professionally. An IONL Endorsement is a paid endorsement. IONL shall publicly disclose to its members and on its website that the endorsement is a paid endorsement.
If interested in becoming an endorsee of IONL, please visit the IONL Endorsement Program page to learn more and apply.


Interim Nurse Leader Leads Facility Out of COVID-19 Nightmare
In mid-April, a small post-acute facility in a large Southeast city saw its first positive cases of COVID-19. A week later, the Department of Health, assisted by the National Guard, tested all residents and staff.
"The situation was unprecedented, and many of the facility's leaders were absent. No one knew what to do," she explains. "I was there to help them get through it."
Read one interim nurse leaders full account of how she navigated through this complex situation.
Gain more industry insights by visiting our blog.